Dear Friends,
With the school year well on its way, we are excited to provide an update on the status of our merger and plans for the year ahead.
We are better together.
The union of Philadelphia Futures and Steppingstone Scholars creates one of the most dynamic, expansive, and trusted educational nonprofits in the City of Philadelphia. We believe that as a united organization, we can create a stronger, more equitable Philadelphia, through our bold vision to ensure that all Philadelphia students graduate high school with pathways to economic mobility through college and workforce success.
As of September 1, we have integrated programming for students, and look forward to rebranding as a single entity with a new name, logo, and website following official approvals from the Orphans Court.
Putting our resources and services at students fingertips Our team has been working tirelessly to expand programming to ensure a robust pathway for students from middle school through college and workforce. In the 2022-23 school year, we have staff located in 23 public schools through District-based partnerships. Programming focuses on creating a college and career culture and supporting critical transition points in students' educational trajectories to ensure graduation from high school. In addition, we have 23 college partnerships that provide college courses for credit to high school students, scholarship opportunities, and collaboration around student advising and retention efforts to ensure college success. Our career support team is preparing our students for the workforce through career exposure and advising, and by working closely with corporate partners to create internship and credentialing opportunities.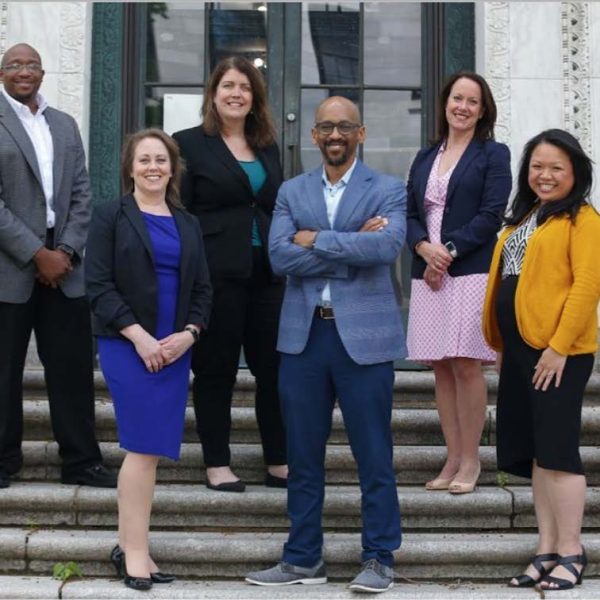 Introducing the Leadership Team
The new merged organization for Philadelphia Futures and Steppingstone Scholars is being guided by an incredible team of education leaders, including Chris Avery (VP of K-12 Programming), Chanell Bates (VP of Talent), Christen Johnson (VP of Partnerships), Paige LeGrand (VP of Advancement), Tu-Quyen Nguyen (VP of Operations),and Amy Perez (VP of College Success). We are thrilled to have this amazing group moving this new organization forward.
A recap of summer programming
Together, we served 1300 students this summer through 17 different programs. Programming ranged from a joint Summer Bridge program at Girard College for rising 9th graders, to computer science and STEM programming at Temple, to our longtime Steppingstone Academy program and Futures' collegian Summer Institute. This summer was a glimpse at what is possible with the merged organization's breadth and depth of programming focused on student success, access, and support.
A new name, logo, and website coming soon!
We are making great strides on the important work of naming and branding our merged organization. FVM, our branding agency, has led us through a comprehensive process, which has included extensive discovery and research, as well as participation from a wide range of community members. We are grateful to the many students and families who have provided helpful guidance in this process. We look forward to unveiling our new name, visual identity, and website to our community in the coming months. In the meantime, we will refer to our joint organization as PFSS until we announce our new name.
Organizational headquarters at 123 S. Broad
We combined our physical offices on August 22, with our headquarters located at 123 South Broad Street, Suite 850. Steppingstone also maintains space at Temple University through the end of the year.
The back-to-school season coincided with new beginnings for our organization, and we are excited to start this next chapter with our dedicated community of students, families, alumni, partners and donors. We are grateful for your support and we look forward to sharing additional updates in the weeks and months ahead. In the meantime, please be in touch with us with any questions – we welcome your engagement.
Please enjoy the below video introducing our partnership and commitment to our students as one organization.
Sincerely,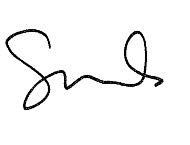 Sara Woods Sean Vereen
Co-President of PFSS

Sean Vereen
Co-President of PFSS