More than a network:
A community.
Heights is ready to move all Philadelphians towards college and career success with open community programs that go beyond student tools and resources. We're helping families and communities come together to build a brighter future for Philadelphia with supportive programming that expands opportunity and pathways for all, not some. 
From community site locations to a virtual helpline, Heights staff are available far beyond the classroom for every Philadelphian in need of college and career resources.
Walk-ins at our Community Access Pathways are welcome; however, appointments are strongly encouraged.

Temple University's OwlHub
Location: 1915 N. 11th Street, Philadelphia, PA 19121
Hours: Mondays & Wednesdays | 5pm – 7pm
The Temple University location will be opening Wednesday, September 20, 2023.

Drexel University's Dornsife Center for Neighborhood Partnerships
Location: 3509 Spring Garden Street, Philadelphia, PA 19104
Hours: Tuesdays & Thursdays | 5pm – 7pm
The Drexel University location will be opening Thursday, September 21, 2023.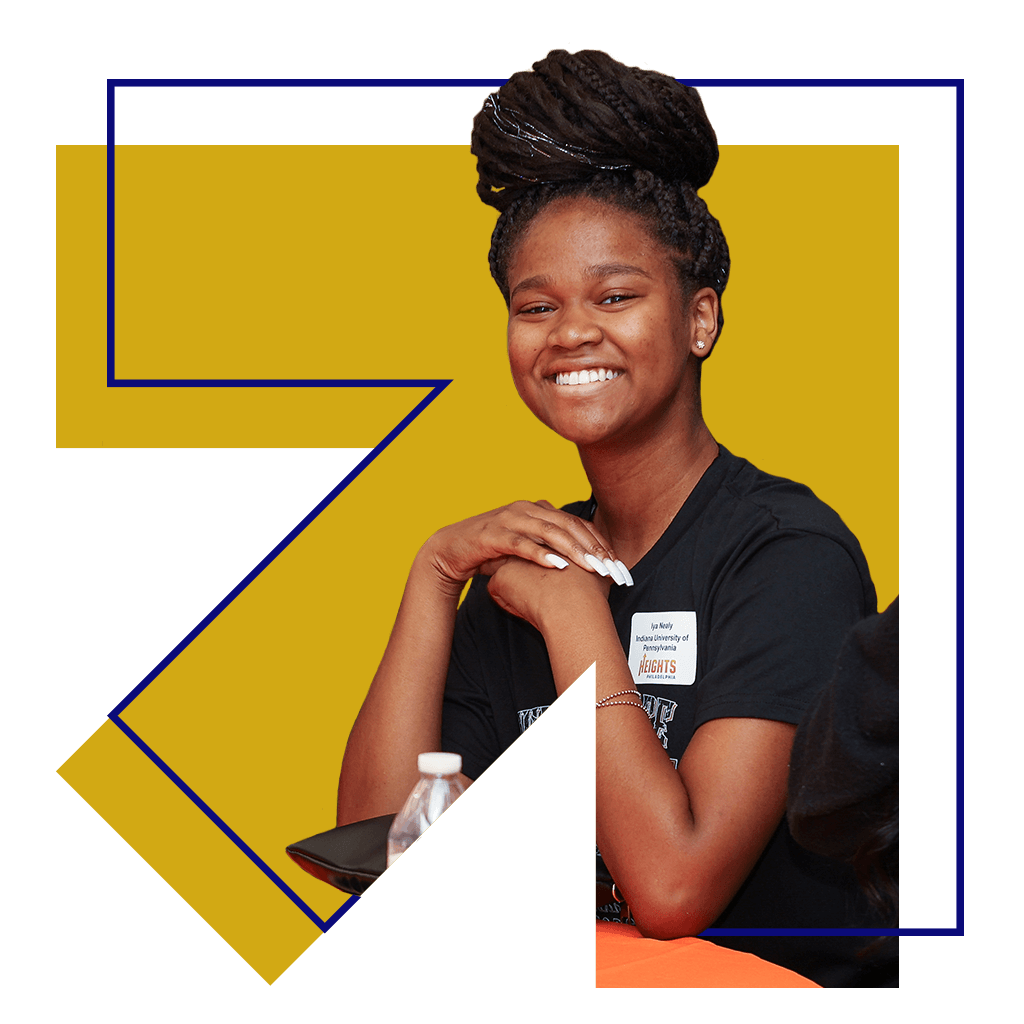 Get instant online access to mentors and advisors from across the Philadelphia community. Participants can discuss topics such as college application support, resume development, scholarships essay support, mock interviews, and more.
The virtual helpline is available Monday – Thursday evenings from 4:30pm to 6:30pm.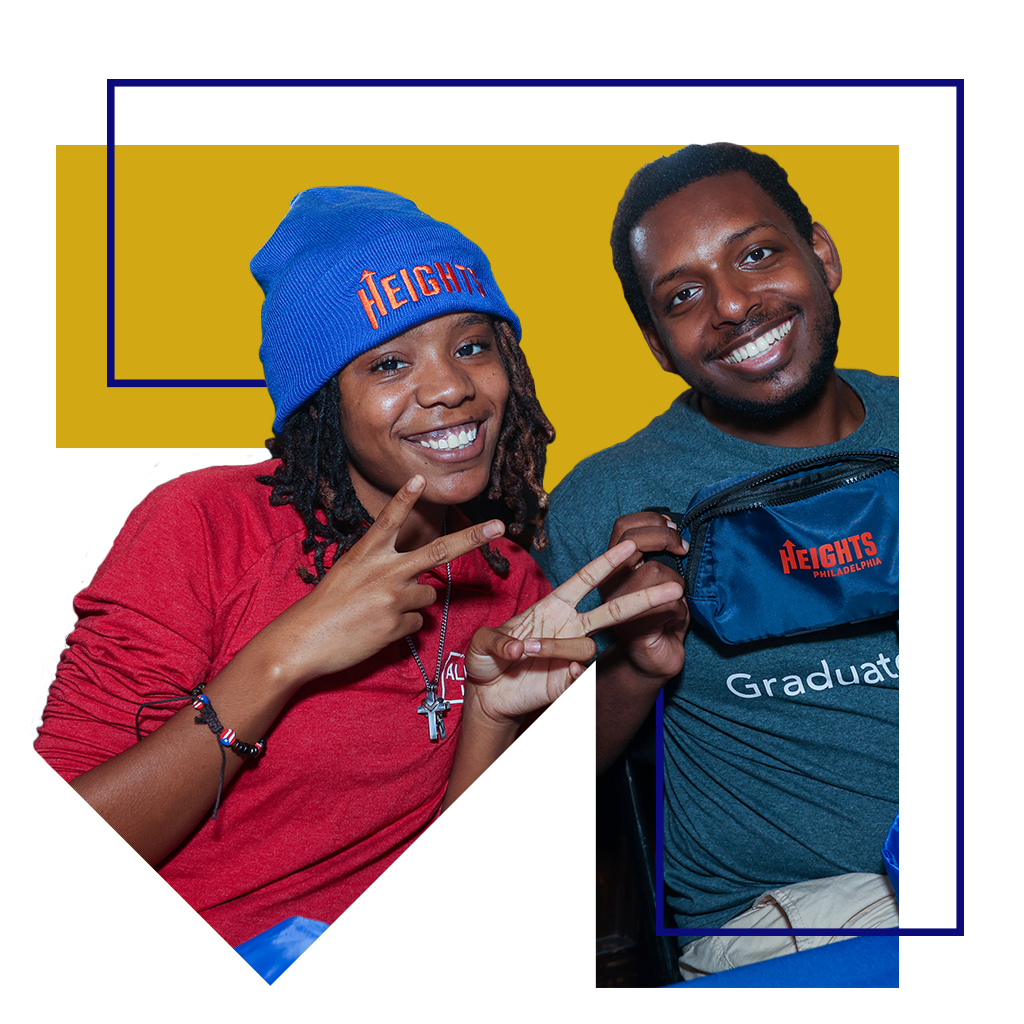 The Step Up to College Guide and its accompanying resources (including the Summer Supplement and digital tools) are proven college-going materials for high school students, families, and youth-serving professionals. Together, they serve as a comprehensive collection of college information and resources, with guidance on writing college essays, navigating the FAFSA, and determining the right college "fit."
Heights worked with the University of Penn Admissions Office to launch a new, freely available online course: "Applying to College 101." Combining the expertise of Penn's admissions office with Heights' college and career results, especially focused on Black, Brown, and first-generation students, this new course guides students and families of all backgrounds through the college admissions process.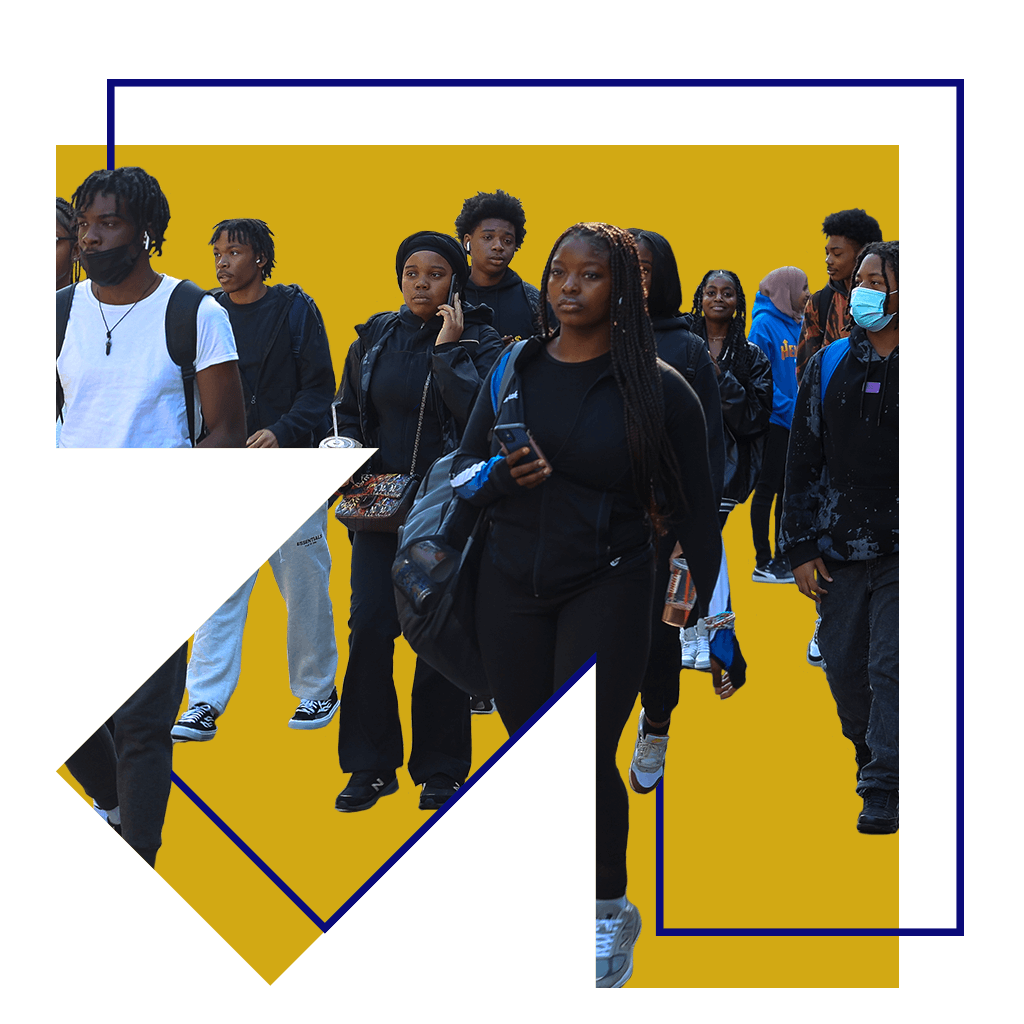 How we're helping Philadelphians succeed
35,000
Step Up to College Guides to be distributed free across Philadelphia in 2023-2024
$106,000
in sponsorships to support the production, printing, and distribution of the Step Up to College
4,800+
participants have accessed Heights' "Applying to College 101" course
Programming for Heights students
Let's bring a brighter future to life
Join Heights and see how far Philadelphia students can go.